Daily Clarity

December 2020
Begin each day with a quick inspirational passage. The brief daily messages help you focus, gain clarity, and be pro-active in living each and every day with increasing mindfulness, joy, and passion. Each new day ushers in unique opportunities if we stop to recognize that which is before us.
"We can know only that we know nothing. And that is the highest degree of human wisdom."
- Leo Tolstoy
War and Peace
"Be impeccable with your word."
- Don Miquel Ruiz
"When you arise in the morning,
think on what a precious privilege it is to live
to breathe - to think - to enjoy - to love."
- Marcus Aurelius
"Every individual matters. Every individual has a role to play. Every individual makes a difference."
- Jane Goodall
"The most common way people give up their power
is by thinking they don't have any."
- Alice Walker
"It will never rain roses: when we want to have roses,
we must plant more roses."
- George Eliot
We join spokes together in a wheel,
but it is the center hole
that makes the wagon move.
We shape clay into a pot,
but it is the emptiness inside
that holds whatever we want.
We hammer wood for a house,
but is is the inner space
that makes it livable.
We work with being
but non-being is what we use.
- L. Tzu
Tao Te Ching
"Imagination is the air of mind."
- Philip James Bailey
"Have patience with everything unresolved in your heart."
- Rainer Maria Rilke
"Kindness is like snow. It beautifies everything it covers."
- Kahlil Gibran
A river cuts through a rock, not because of its power,
but because of its persistence.
"Winter is the time for comfort, for good food and warmth, for the touch of a friendly hand
and for a talk beside the fire:
it is the time for home."
― Edith Sitwell
"Everything has seasons, and we have to be able to recognize when something's time has passed and be able to move into the next season. Everything that is alive requires pruning as well, which is a great metaphor for endings."
― Henry Cloud

"Hope lies in dreams, in imagination, and in the courage of those who dare to make dreams into reality."
― Jonas Salk
"You will never do anything in this world without courage. It is the greatest quality of the mind next to honor."
― Aristotle
"I used to spend so much time reacting and responding to everyone else that my life had no direction. Other people's lives, problems, and wants set the course for my life. Once I realized it was okay for me to think about and identify what I wanted, remarkable things began to take place in my life."
― Melody Beattie, The Language of Letting Go:
Daily Meditations on Codependency
"Being deeply loved by someone gives you strength,
while loving someone deeply gives you courage."
― Lao Tzu
"Courage isn't having the strength to go on -
it is going on when you don't have strength."
― Napoleon Bonaparte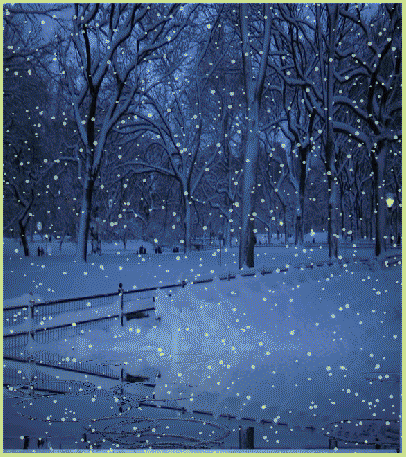 "Snow was falling,
so much like stars
filling the dark trees
that one could easily imagine
its reason for being was nothing more
than prettiness."
― Mary Oliver
"You have power over your mind - not outside events. Realize this, and you will find strength."
― Marcus Aurelius
"We cannot stop the winter or the summer from coming.
We cannot stop the spring or the fall
or make them other than they are.
They are gifts from the universe that we cannot refuse.
But we can choose what we will contribute to life when each arrives."

― Gary Zukhav
Never forget the people
who take time out of their day to check up on you.
"It's not how much we give
but how much love we put into giving."

- Mother Theresa
"At the end of it all, what flashes before our eyes
won't be all the things we did that were bigger than ourselves; they'll be all the moments when we made a difference by being true to ourselves."
- Lori Deschene
"Seeing is believing,
but sometimes
the most real things in the world
are the things we can't see."

- The Polar Express
"It is a transformative experience
to simply pause
instead of immediately filling up space."
- Pema Chödrön
"Some of us have great runways already built for us.
If you have one, take off.
But if you don't have one,
realize it is your responsibility to grab a shovel and build one for yourself and for those who will follow after you."
- Amelia Earhart
"It isn't enough to talk about peace.
One must believe in it.
It isn't enough to believe in it.
One must work at it."
- Eleanor Roosevelt
"What if we stopped celebrating being busy as a measurement of importance?
What if instead, we celebrated how much time we had spent listening, pondering, meditating, and enjoying time with the most important people in our lives?"
- Greg McKeown
Treasure each and every day.
We don't have forever.
We often forget that.
Each day - truly is a treasure.
Endings offer us the opportunity for new beginnings.
May 2021 present positive new beginnings for all.
/